Profile

Don't tell anybody anything.
If you do, you start missing everybody
Free Account
Created on 2009-05-20 03:16:43 (#368272), last updated 2009-05-20 (434 weeks ago)
0 comments received, 0 comments posted
1 Journal Entry, 1 Tag, 0 Memories, 3 Icons

About

Mini Bio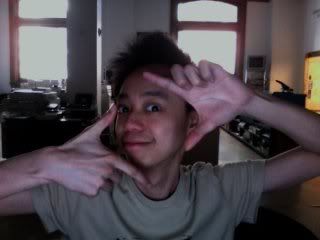 My name is Bryan and I try to stay alive each waking day until I die by just being too old to live.
I have 2 jobs: copy center by day & The Brooklyn Academy of Music (or BAM) as a bookstore representative & salesperson by weekends & certain weeknights.
I have a boyfriend who's an aspiring musician/writer who currently works as an accountant at a film equipment renting company.
I have college which I'm currently undergoing to attain an undergraduate degree on Accounting.
I'm Asian, where the Philippines is my home country (I consider Victorville, California as my hometown); I have Spanish & Chinese blood in me, as well.
I was born in the Philippines, lived in California for about 7 years, and now living in NYC since November of 2007.
The house I live in with my family is in Brighton Beach, Brooklyn but, I spend a lot of time staying with the boyfriend in Astoria, Queens.
I'm in love with Iceland and anything associated with it (mostly its music & landscape; never been there but it's the #1 country I'll travel to when I get the chance).
I'm also in love with life, despite its ups & downs, long- & short-comings, energies & apathy, and whatever else goes on in between being born & finally dying.


INTERESTS

Likes:

Music:


Movies:
A Home at the End of the World,
Requiem for a Dream,
Rent,
Donnie Darko,
The Phantom of the Opera,
Grindhouse,
Brokeback Mountain,
Pieces of April,
Boogie Nights,
Garden State,
Trainspotting,
The Devil Wears Prada,
The Rules of Attraction,
Repo! The Genetic Opera,
Let the Right One In,
Yes Man... just to name a few.

Television:


Fringe | FOX
Tuesdays @ 9 P.M.
(New episodes starting April 7th)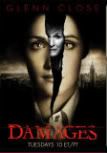 Damages | FX
Tuesdays @ 10 P.M.
(Season 3 starts in 2010)



Heroes | NBC
Mondays @ 9 P.M.
(Season 4 TBA)



Weeds | Showtime
(Season 5 starts June 8th @10 P.M.)

Books:
Last Exit to Brooklyn
-by Hubert Selby Jr,
The Catcher in the Rye
-by J.D. Salinger,
When Jeff Comes Home
-by Catherine Atkins,
Brokeback Mountain
-by Annie Proulx,
The Perks of Being a Wallflower
-by Stephen Chbosky,
House of Leaves
-by Mark Z. Danielewski.
Persepolis
-by Marjane Satrapi,
Blink: The Power of Thinking Without Thinking
-by Malcolm Gladwell,
Outliers: The Story of Success
-by Malcolm Gladwell.

Connect

People
[View Entries]

Communities
[View entries]

Feeds
[View Entries]

Subscriptions (0)

Linking
To link to this user, copy this code:
On Dreamwidth:
Elsewhere: